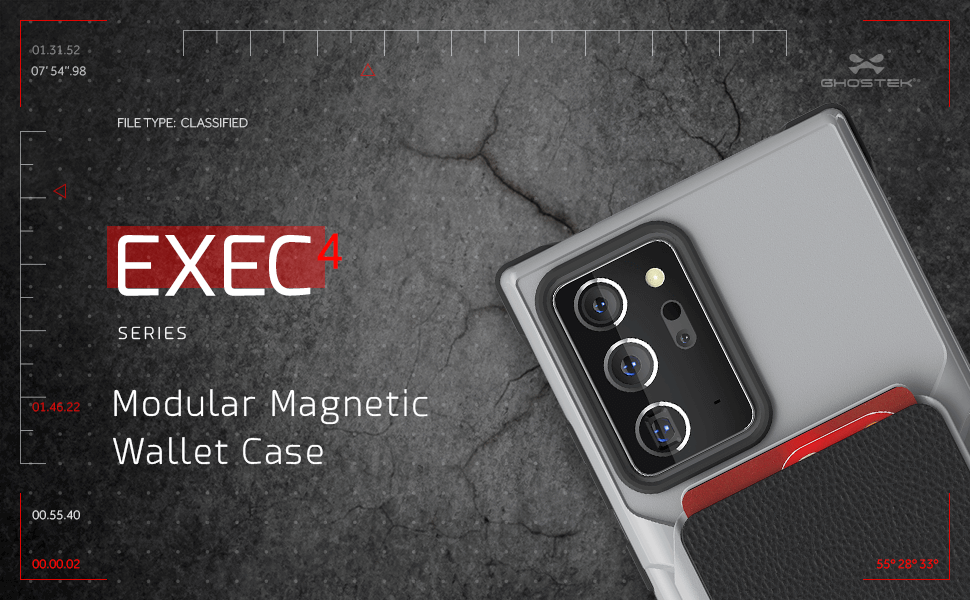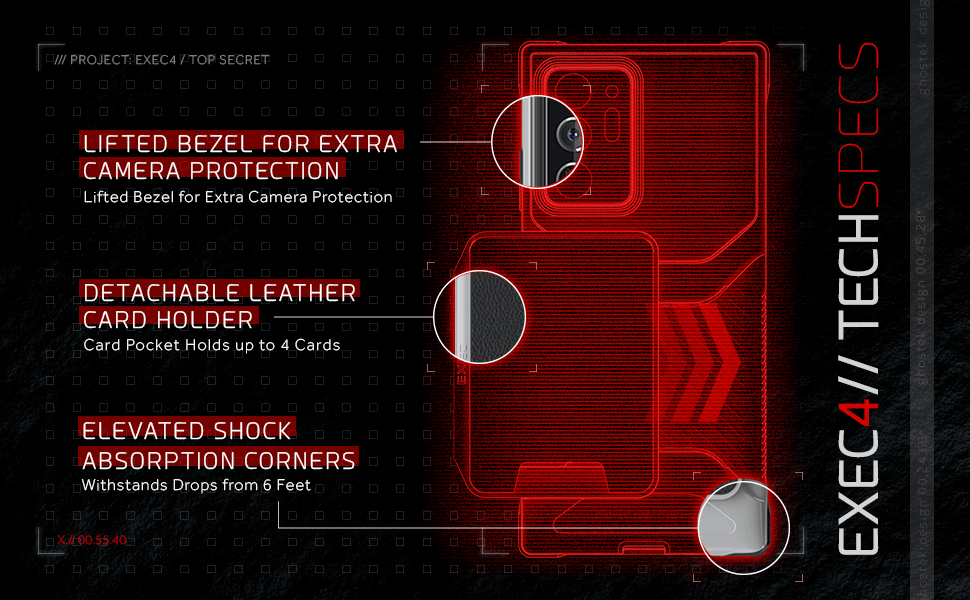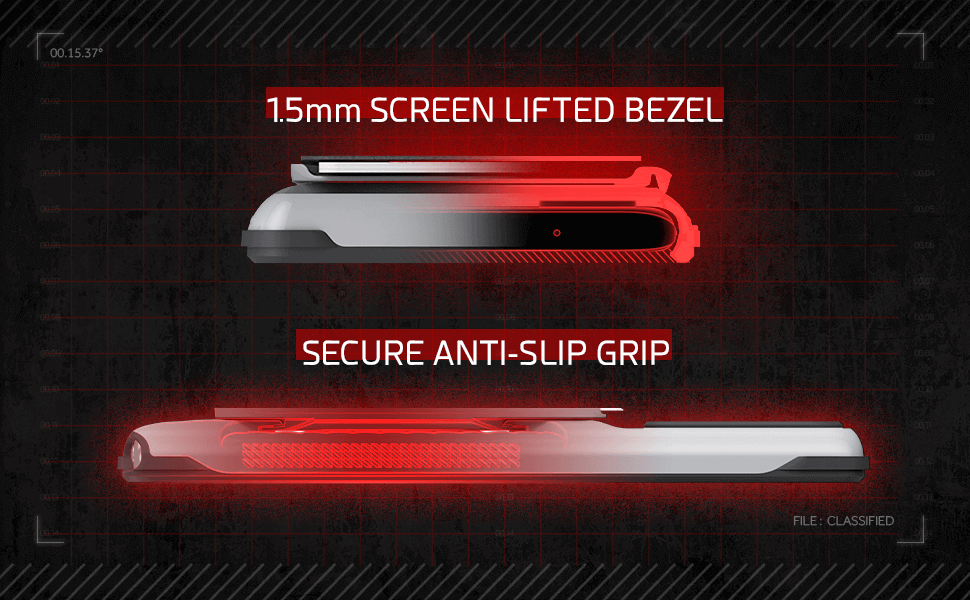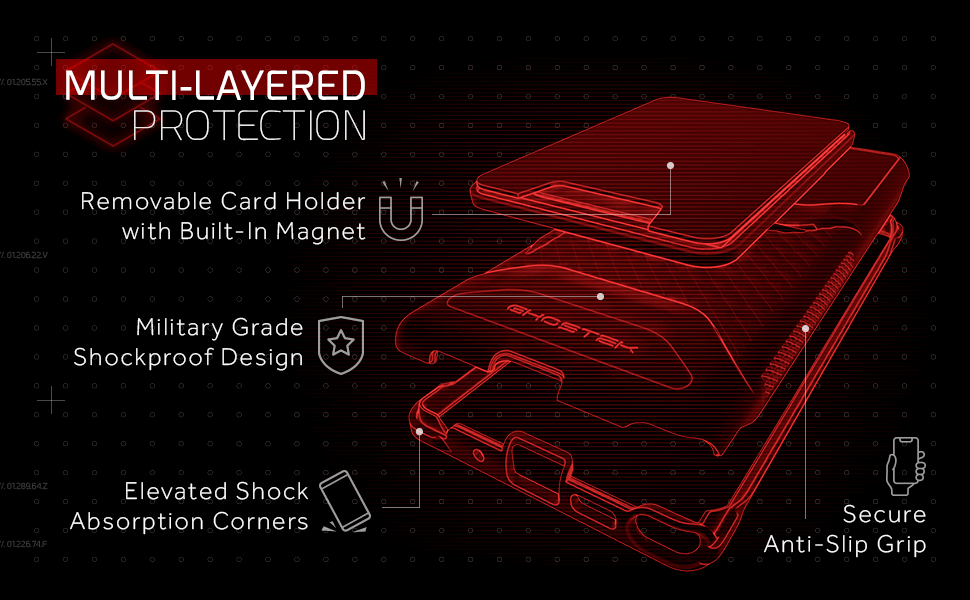 A great phone like the new Samsung Galaxy Note 20 deserves great protection. With the Exec Galaxy Note 20 phone case your smartphone will get heavy duty protection along with a sophisticated modern cell phone case design. The credit card holder case is ultra thin with a cutting-edge dual layer shockproof construction. The advanced, protective slim sleek design has been military grade standard drop tested.
Your Galaxy Note 20 will be protected by elevated shockproof corners, a durable scratch-proof back, and a raised bumper bezel lip for extra camera and screen protection. This Galaxy Note 20 Ultra phone case provides much more than just state-of-the-art shock absorbing technology though. The slim protective case is multi-functional. The Exec wallet phone case is ultrasonic fingerprint unlock compatible and supports facial recognition unlocking. With the Exec cover on your phone, all buttons and ports are easily accessible and there is even a precision cutout for the S-Pen stylus.
The card case also features a built-in magnet for magnetic car mounts such as air vent magnet phone holders. What makes this a truly premium accessory for your new Note 20 5G phone though would be the detachable slide-out leather card slot. The case's card pocket slot fits up to 4 credit cards. Since the card holder is removable, this allows for quick wireless charging compatibility and PowerShare support. The magnetic wallet case even has add-on accessories! Swap the leather card pocket for a belt clip holster or a bike mount. The magnetic leather wallet design of the EXEC case makes it one of the best premium wallet covers made for the Note 20 5G.
Versatile Modular Wallet
Dual-Layer Shockproof Design
Detachable Leather Card Holder
Card Pocket Holds up to 4 Credit Cards
Built-in Magnet for Magnetic Car Mounts
Scratch Resistant Back
Lifted Bezel for Camera and Screen Protection
Elevated Shock Absorbing Corners
Secure Anti-Slip Grip
Military Grade Standard Drop Tested
Withstands Drops from 8 Feet
Supports Wireless Charging and PowerShare
S-Pen Stylus Cutout