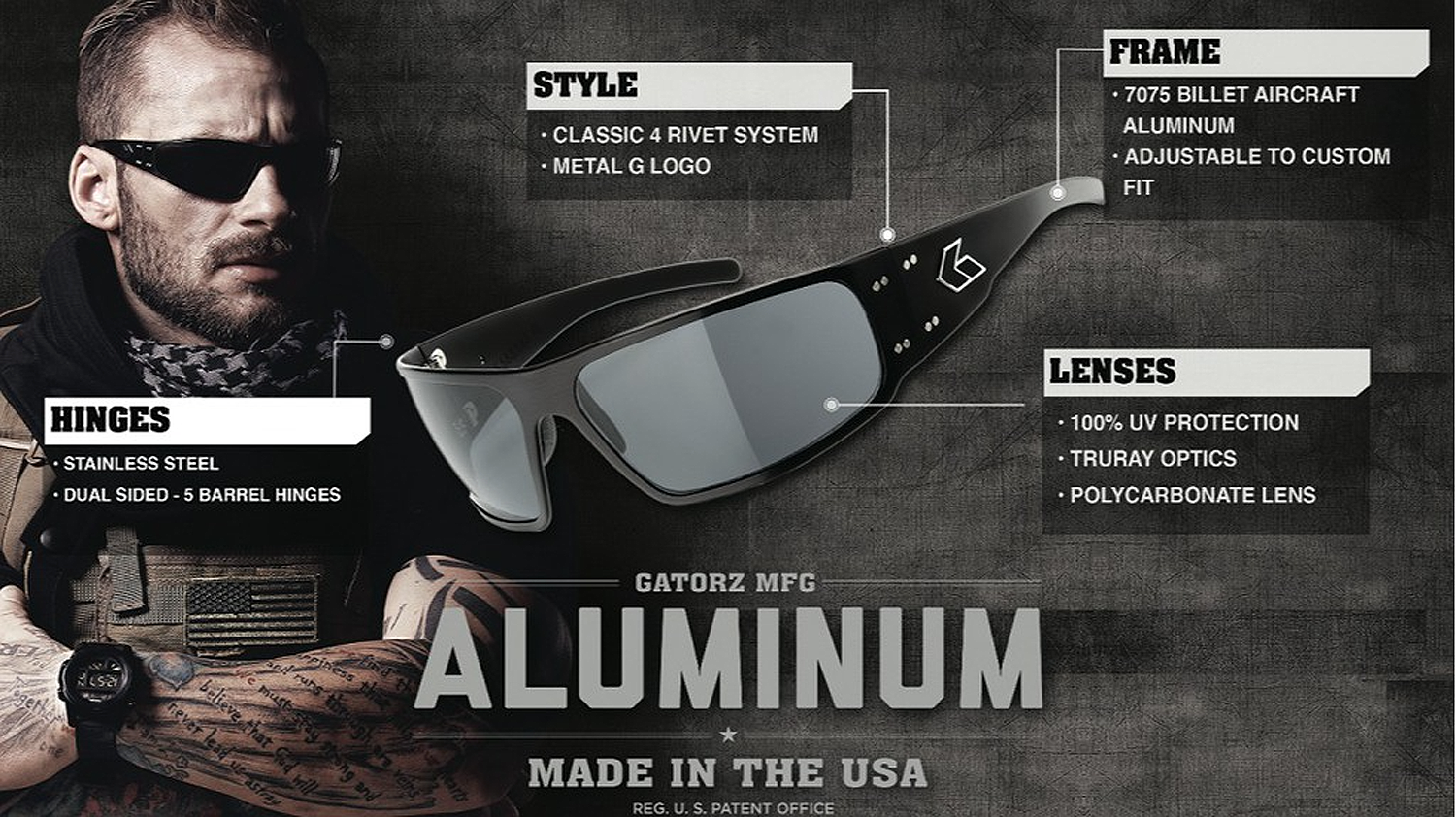 The Gatorz evolution began with their passion for high-velocity sports, mainly on motorcycles. They designed our first aluminum-frame sunglasses to withstand riding at any speed, but still be comfortable—and look cool, of course.
Unlike typical plastic sunglasses, their frames easily fit under a helmet; are adjustable to custom-fit the rider's face; providing full coverage from wind, dust, and debris; and look just as badass as the people wearing them.
25% Discount on all Gatorz Sunglasses!
Special Rates are for All NS Men, including Singapore Armed Forces (SAF), Singapore Police Force (SPF) & Singapore Civil Defence Forces (SCDF).Personnel must produce their own SAF11B, Warrant Card, SCDF11B at the point of purchase for verification. Uniformed discount is available Exclusively @ Black Tactical @ The Adelphi only. For Unit Bulk Purchases please email in name list with unit chop.
Prices shown here are BEFORE discount.